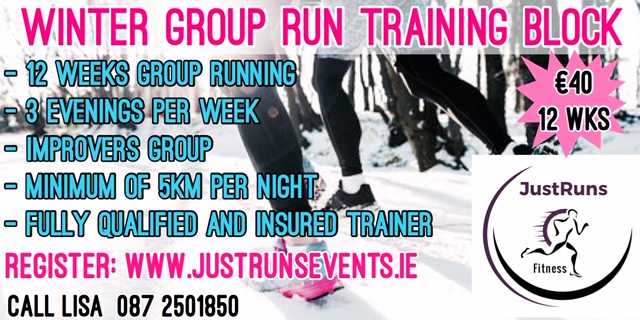 Winter Group Run Training Block
registration
review
confirmation
Winter Group Run Training Block
This is group running 3 evenings per week meeting at 7pm Mon, Wed, Fri in the Carpark opposite the graveyard on Dunmurray Road, in Kildare Town.
This is not a beginners group, we will be running a minimum distance of 5 kilometres at each session.
The Group Run sessions are designed for runners looking to build their distance and speed in a fun and safe enviornment under the guidance of a fully qualified personal trainer and endurance running coach.
For more information call Lisa on 087 2501850
Spaces are limited