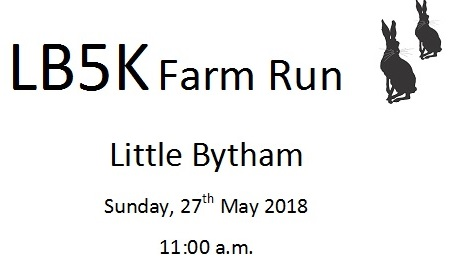 The Little Bytham 5K is an off-road event, taking in the paths and tracks within one of the region's most picturesque organic farms. Sections of the paths are already a firm favourite with local walkers, but this is the first time that they have been linked and brought together for this unique event.
Tucked safely away from any busy roads, this fun run is perfect for all abilities, young and old and particularly for families. Free parking is provided and the village hall will be hosting bag drop and toilet facilities. Refreshments will be available within the gardens at Sheepdyke House and there are also a number of convenient places throughout the course for supporters to cheer the runners on their way.
The race starts at 11:00am, and although the walk to the start is just a short one, we recommend that people arrive in plenty of time to allow for signing in and collecting their wristband. The field of entries is limited to just 300 and we expect this to be a popular event, so complete your registration well before the event to be sure of your place on the starting line of this inaugural event.