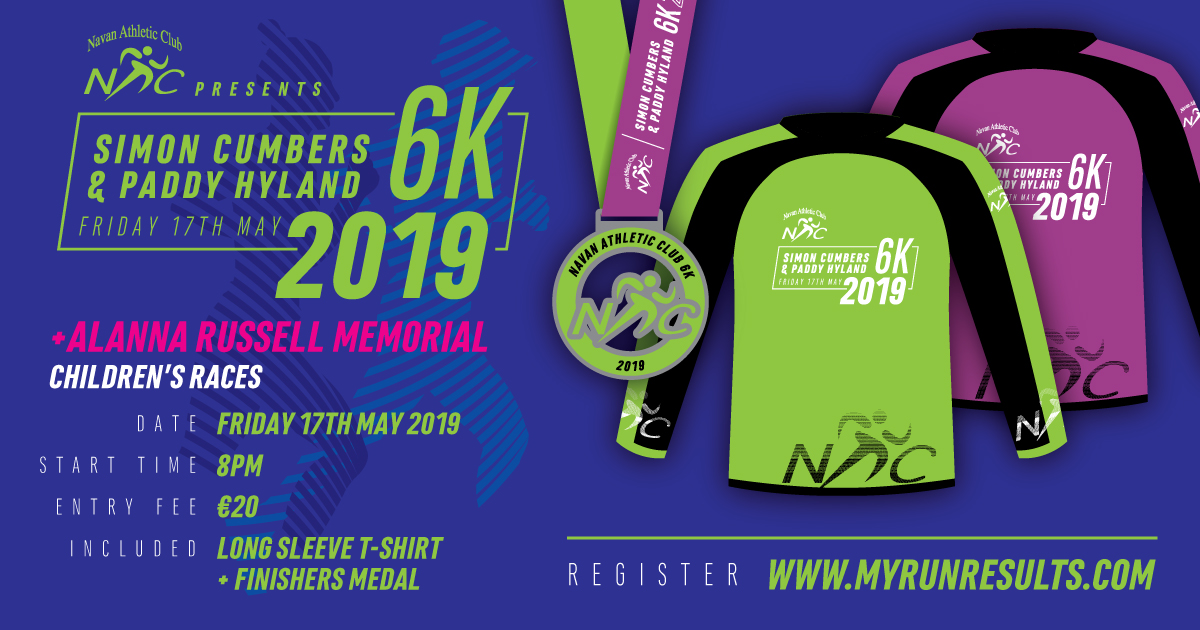 The Simon Cumbers & Paddy Hyland memoral 6k hosted by Navan AC will take place on Friday 17th May at 8pm. Race HQ will be Claremont Stadium.
The Alanna Russell memorial kids races will take place again this year on the track at 7pm.
All race details can be found at http://navanac.ie/.