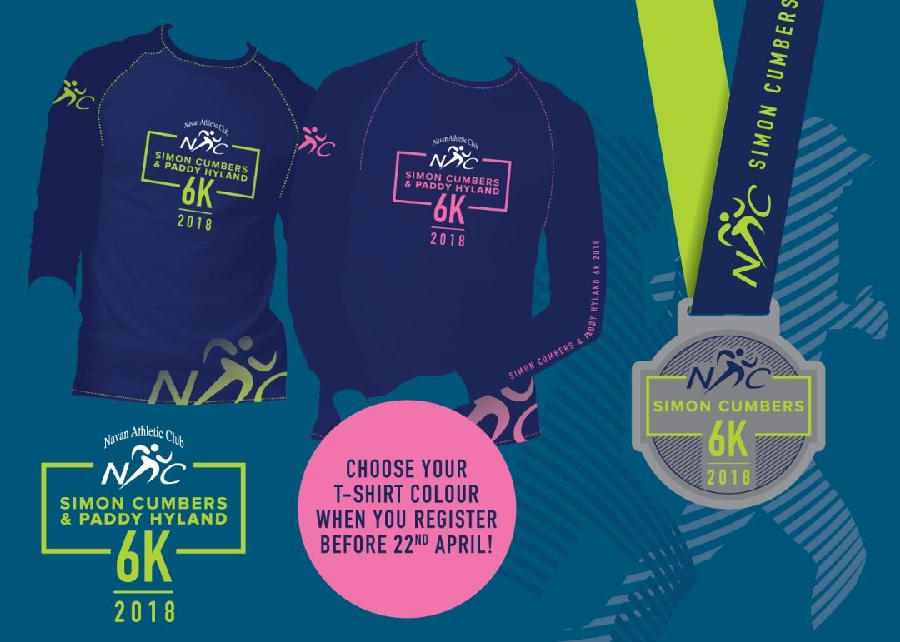 The Simon Cumbers & Paddy Hyland memoral 6k hosted by Navan AC will take place on Friday 18th May at 8pm. Race HQ will be Claremont Stadium.
All of our online entries for the adult 6k have now been filled. It is hoped that we will be in a position to accept a small number of additional entries on the night of the race but these entries may not receive a t shirt.
All of the entries for the Alanna Russell U12 and U16 800m memorial races have now been filled. There will be no entries taken on the night for these races as we will not have medals for any additional entrants so please take this into consideration before travelling in order to avoid disappointment.
All race details can be found at http://navanac.ie/.