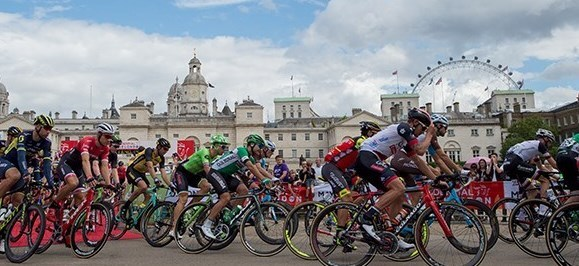 The Prudential Ride London rose from the legacy of the 2012 London Olympic Games to become one of the world's greatest cycling festivals. A 100-mile challenge that'll have you speeding through the traffic free, scenic and historic roads of London. There is no cycling experience like it – you'll take in the sights of London, starting at Queen Elizabeth Olympic Park and finishing at The Mall, while you challenge yourself on the same route as professional cyclists.
The eighth edition of this thrilling 100 mile ride is set to take place on Sunday 16th August 2020.
By signing up to support World Bicycle Relief you will bag yourself a guaranteed space (no need to enter the ballot!), get a discounted entry fee of £50, and most importantly embark on a journey to help change the lives of individuals and communities through the Power of Bicycles.