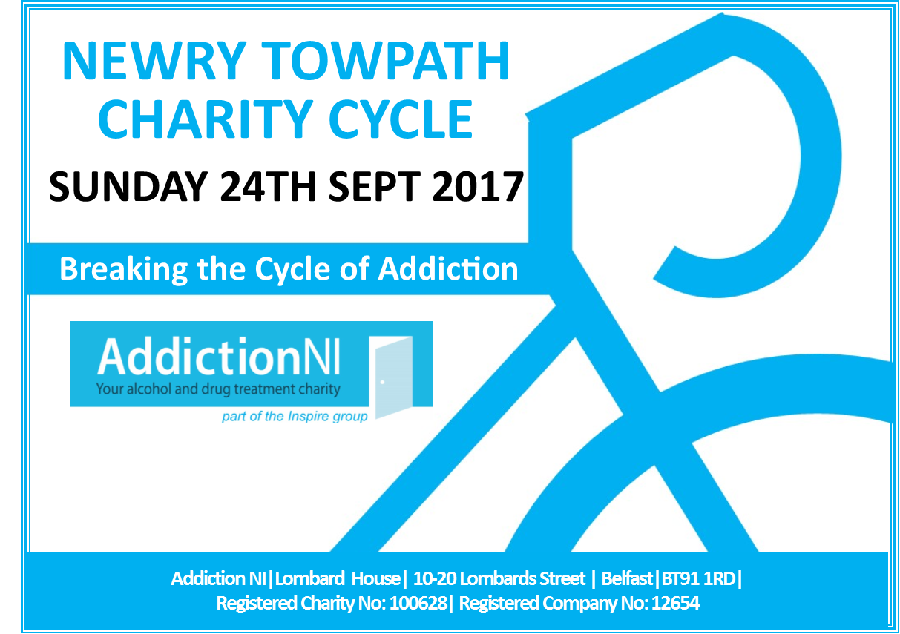 Local chef Gary Gamble is once again orgnising the Newry Towpath Charity Cycle in aid of Addiction NI.
This scenic route is accessible to all riders regardless of ability and offers a 10k, 20K or 40K route.
Refreshments will be available for all participants at Scarve Tea Rooms along the canal route.
registrations are not available
The event is closed.
Thank your for cominmg out to support our 3rd Annual Cycle along the Newry Towpath.
Your support will ensure that we can continue to provide advice, counselling and support for all those affected by alcohol and/or drug use across Northern Ireland. Our services are also available to anyone affected by someone else alcohol and/or drug use.
To find out more visit our website at www.addictionni.com or for support call our office on 028 9066 4434.
$PageInfo.clubPreference.liveChatCodeText