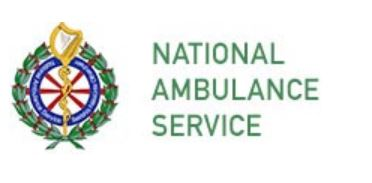 15th November 2017 (08.30 – 16.30)
The Pillo Hotel, Ashbourne, Co. Meath.
The theme of the conference "NAS – Our Place in Building a Better Health Service". It will showcase leadership roles and how we can all demonstrate leadership in our roles within our service, while also taking time to engage with both national and international initiatives for pre-hospital emergency care.


The event will open to 200 delegates from across the National Ambulance Service (Paramedics, Advanced Paramedics, Intermediate Care Operatives, Emergency Call Takers, Emergency Call Dispatchers, Managers, and Administration staff) places are available on a first come, first served basis. Staff must check with their local managers to ensure that their roster can be covered as it is important that there is no impact on service provision. Uniform optional.
If you have special diet requirements/allergies please contact Amanda at 087 6067351

To book your place click on the link below: