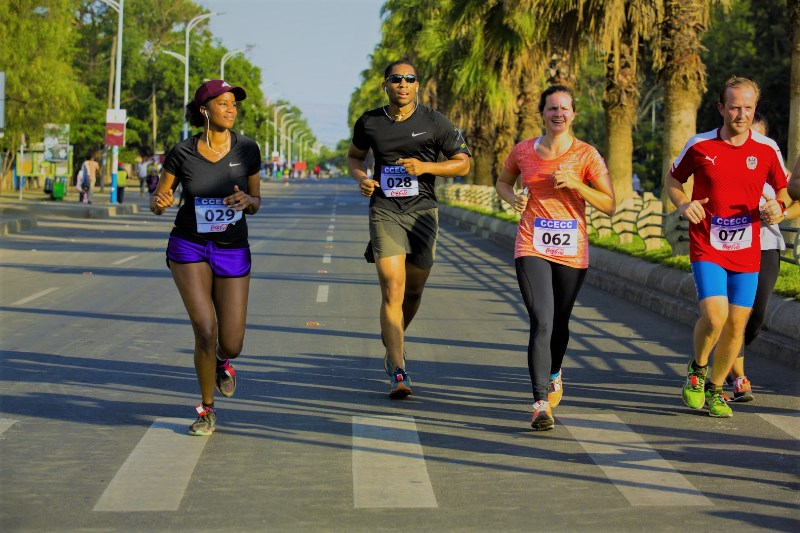 The 2020 TAL Hawassa Half Marathon is set to take place in Hawassa on Sunday 9 February 2020. This is the 9th staging of the event which comprises a Half Marathon, a 7km run, and children's races. This page is for entry into the Half Marathon.
Hawassa is situated 275km south of Ethiopia's capital Addis Ababa at an altitude of 1700m /5577ft/ above sea level. Hawassa is the regional capital of southern Ethiopia.
The event gives participants the opportunity to run alongside Lake Hawassa, a popular place for birdwatchers and also stay at Haile Resort hotel on the shores of Lake Hawassa, owned by Haile Gebrselassie. Haile has been present at all the previous editions of the event. Rooms fill up quickly and participants are advised to make bookings early.
Temperatures in Hawassa in February tend to rise to around 30C in the middle of the day but are at around 10-15C in the early morning and late evening.