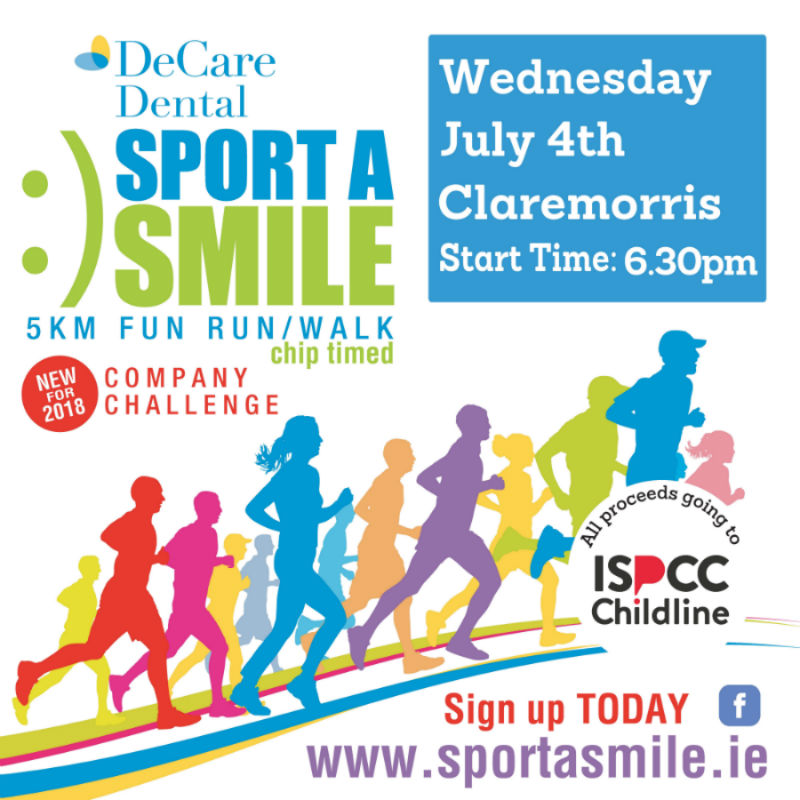 DeCare Dental Sport a Smile 5km Run/Walk & Company Challenge
ticket
registration
review
confirmation
Now in its 17th year, Sport a Smile has proven hugely popular among the community and beyond with participation numbers continuing to increase. The event has raised many thousands for local charities down the years and is a significant date in the calendar for DeCare Dental Insurance Ireland. This year all moneys raised will go to DeCare Dental charity of the year - ISPCC ChildLine.
As part of this years Sport a Smile, DeCare Dental are hosting an inaugural company challenge where local companies can compete against each other for the DeCare Cup. DeCare Dental Ireland is excited about this fresh dimension to the event.
As an organisation they encourage employess and members of their community in becoming aware of and making choices towards living a healthy and fulfilling life. By hosting Sport a Smile annually, DeCare Dental Insurance Ireland believes it's playing its role in contrbuting to such a lifestyle and in turn raising well-needed funds for local charities like ISPCC ChildLine.
This year there will be a barbeque after the race for all particpants!