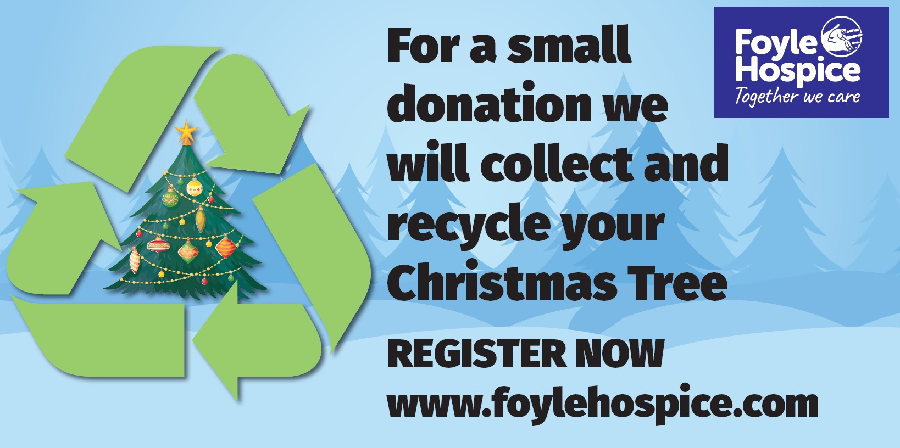 FOYLE HOSPICE WILL BE COLLECTING OLD CHRISTMAS TREES FROM AROUND THE NORTH-WEST ON MONDAY 7TH AND TUESDAY 8TH JANUARY 2019.

We will collect the Christmas tree from your home and shred it for use in the gardens at Foyle Hospice. Recycling your tree in this way will help raise funds for patients with cancer and other life limiting illnesses. You will also help to protect our environment.

Registrations close on Thursday 3rd January at 23:59pm.