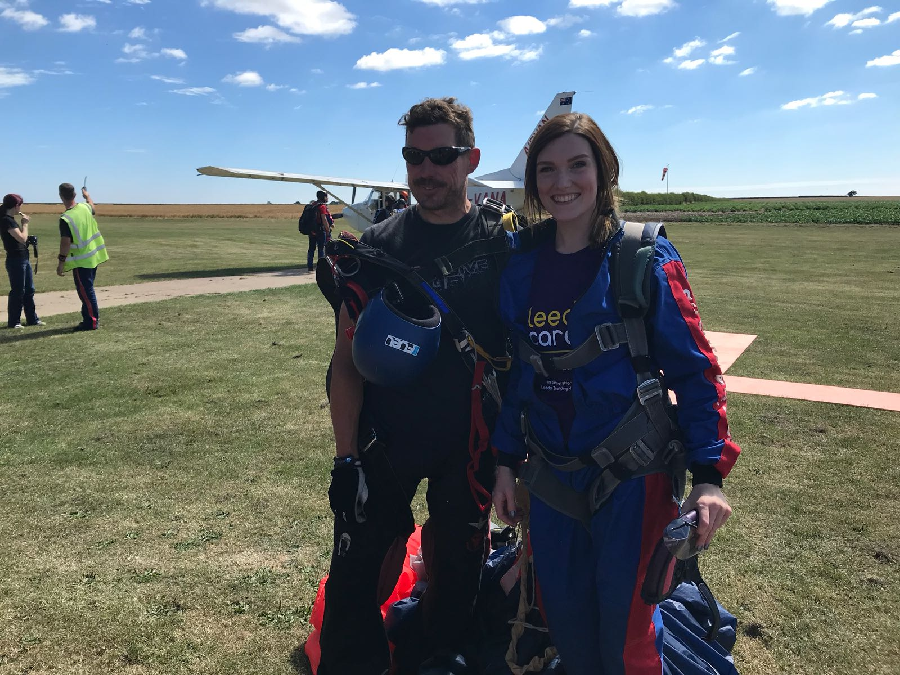 Take a leap for Leeds Cares and skydive from 10,000ft!
Requirements
Please note that you must be over 18 years of age to take part and that weigh less than 15.5 stone (98kg)
Medical form 115A must be completed and bought with you on the day. (If you have any of the medical conditions listed you must have 115B signed by a doctor)
Please contact fundraising@leeds-cares.org or call 0113 206 8620 if you have any queries about your suitability for the event.