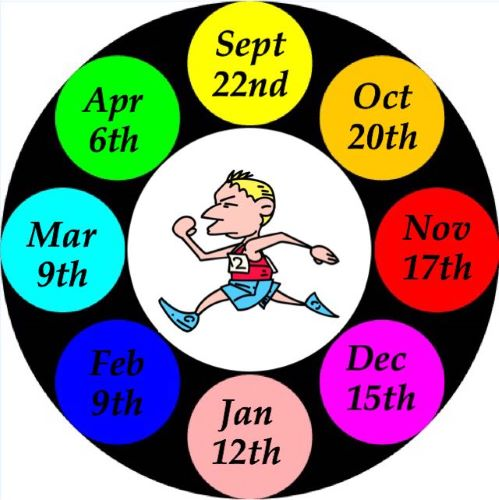 The 5k Tracker
This series is intended to keep you in Time this autumn and winter.
Please note that there are 2 Races left in the current 5K tracker series
Next Race is Sat March 9th 2019 at 0930hrs

September is almost here, schools reopen, its time to get back at it, Christmas is coming, time to get trim, Jan to April is 5k season, you can be ready for it! Set the bench mark on week one and aim to improve over your next 7 runs.

The 5k Tracker is a series of runs which will be ran on the same 5k route each week, 8 chip timed races set 4 weeks apart. You can use the Tracker series to monitor your progress in a very affordable and authentic race environment.

We have very limited availability for the full 8 week package. The package includes all 8 x 5k chip timed runs 4 weeks apart, water at finish line, results posted online, all of this for the very attractive price of €40 for the full series(early bird) Or €48 from Sep 1st. Group and club discounts available. Call for details.

If the full package is not for you or you can't commit to all 8 runs then just do the Tracker Runs that suit your schedule, single race entry is priced at €8 per run
The first race is September 22nd, see you there!
call Lisa at 087 2501850 for further information.
Participants must be over 16
Participants can opt out of being included in the published result sheet at registration.